Bosque Valley Unit 4077 Ladies Auxiliary to the Military Order of the Purple Heart
Our Line Officers 2008-2009
President Carolyn Cooper
Sr Vice Robin Cooper
Jr Vice Amanda Garland
Treasurer LaDawn Garland
Secretary Robin Cooper
Chaplain Nellie Elwell
Parliamentarian Tonya Moore
The Bosque Valley Chapter 4077 MOPH and it's Auxiliary meets the third Tuesday at 6:30 pm of each month at VFW Post 8564 located on 18th Street and Sanger Avenue, Waco, Tx. We welcome any Purple Heart recipient and their wives, mothers, sisters, daughters, step-daughters and grand-daughters. You don't have to be a member to attend a meeting. To get in touch with us please use the email at the bottom of the page and I will mail you an application or answer any questions you may have. The annual dues are $20.00 a year or you can get a life membership, these dues are according to your age.
NEXT MEETING
February 16, 2010 6:30pm
As members of the Ladies Auxiliary Units to the Military Order of Purple Heart, we are members of a very unique and elite group of ladies. For not just anybody can be a member of this great organization. To belong you have to be a wife or widow, mother or grandmother, daughter, step-daughter or grand-daughter, or a sister of a Purple Heart Recipient. This criteria makes it difficult for us to have a large membership, therefore what we do not have in membership we make up for in patriotism and closeness to each other and to those wonderful members that make it possible for us to belong to this organization. Our organization is here to promote patriotism, fraternal, historical and educational; to preserve and strengthen friendship among our members, to remember our purple heart dead and to maintain a true allegiance to our country and its laws. For the members of our parent organization have paid a dear price for those laws. We are a small group, but a very proud group. If you would like to become a member of this wonderful organization please email us and let us know of your interest.
The first Purple Heart Awarded Looked like the one below





Our first President and the first General to ever present the Purple Heart medal.

George Washington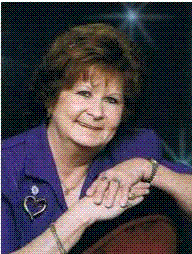 Carolyn Cooper

President of the Ladies Auxiliary Unit to Bosque Valley Chapter 4077 Military Order of the Purple Heart 2008-2009

She also is the Past President for Region 5 as well as past Department President of the Ladies Auxiliary to the Military Order of the Purple Heart Department of Texas. Her late husband, Bob, "Doc" Cooper is a Past Chapter Commander and is the Charter Commander of the Chapter.





<! - - - - - - - - - - - - - Begin The Wall Link - - - - - - - - - - >


<! - - - - - - - - - - - - - End The Wall Link - - - - - - - - - - >


View My Guestbook
Sign My Guestbook
Custom Search
Helpful Links
Military Order of the Purple Heart Bosque Valley Chapter 4077
The Ladies Auxiliary (LAMOPH)
Military Order of the Purple Heart of the USA
Our Unit President's Page
Our Chapters Charter Commander
Disabled American Veterans
U.S. Department of Veterans Affairs


Email: unsinfullvixen@yahoo.com